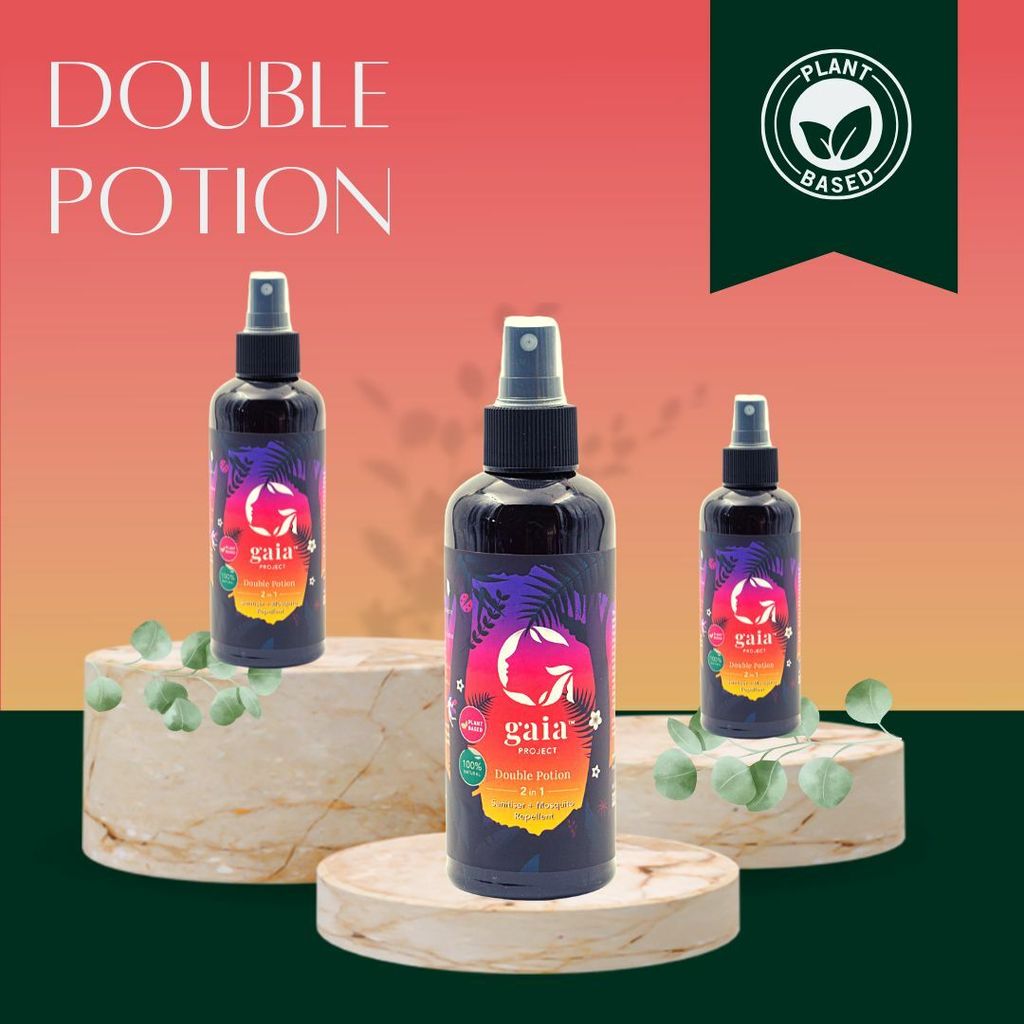 Gaia Project Double Potion 2in1
One Magical Potion where we condense both Anti-Nyamuk and Anti-Virus properties into 1 Double potion.
This strengthened Double Potion combats nasty germs and also creates a safe space that repels those pesky mosquitoes.
This natural plant-based double potion is concocted to defend the 2 most common enemies of humanity, bad microbes, and mosquitoes!
Gaia Project Double Potion is non-sticky and it is made safe for adults, children, and the environment.
Please do not spray into the eyes, avoid broken skin and keep it out of reach of children. Children under the age of 2 should avoid direct contact on the skin, we recommend spraying on clothing instead.