The brand Gaia Project is developed to pay homage to Mother Nature, also known as GAIA, the greatest scientist we have ever known.
Inspired by Nature's ingenious designs & solutions to overcome a myriad of life's problems. Gaia Project is dedicated to learn from her Natural ways, understanding the science behind the remedies, and be able to offer a gentler solution to our human problems.
Armed with the knowledge of nanotechnology, Gaia Projects aims to evolve Nature's solutions to meet our everyday requirements.
Gaia Project products are concocted to be safe for adults, children, and the environment.
Gentle on us, Gentle on the Earth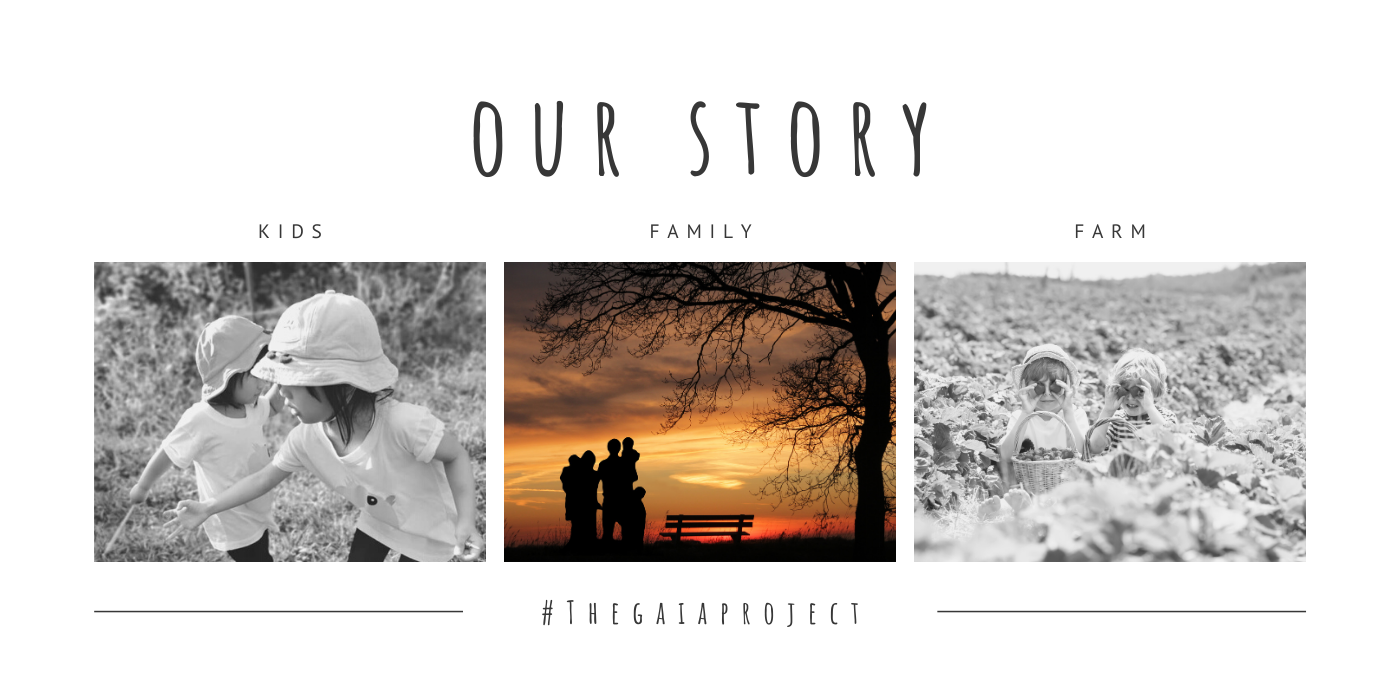 It all began with a simple Mother's wish.
My husband usually tended to his farm with his dad @ The Focheng Ecopark Plantation. He has always envisioned for his children and I to visit, frolic and enjoy the beautiful landscape.
However, the possibilities of pesticides, pests, pathogens, and even mosquitoes attacks have dampened the enthusiasm for me to venture into the farm with the kids.
My husband, a scientist-turned-farmer, and I wanting to see our family enjoying nature naturally, began developing a very special potion.
With modern scientific methodology combined with nature's wisdom created Gaia Project's flagship Anti-Nyamuk Potion which is a natural solution that is safe for parents and children alike.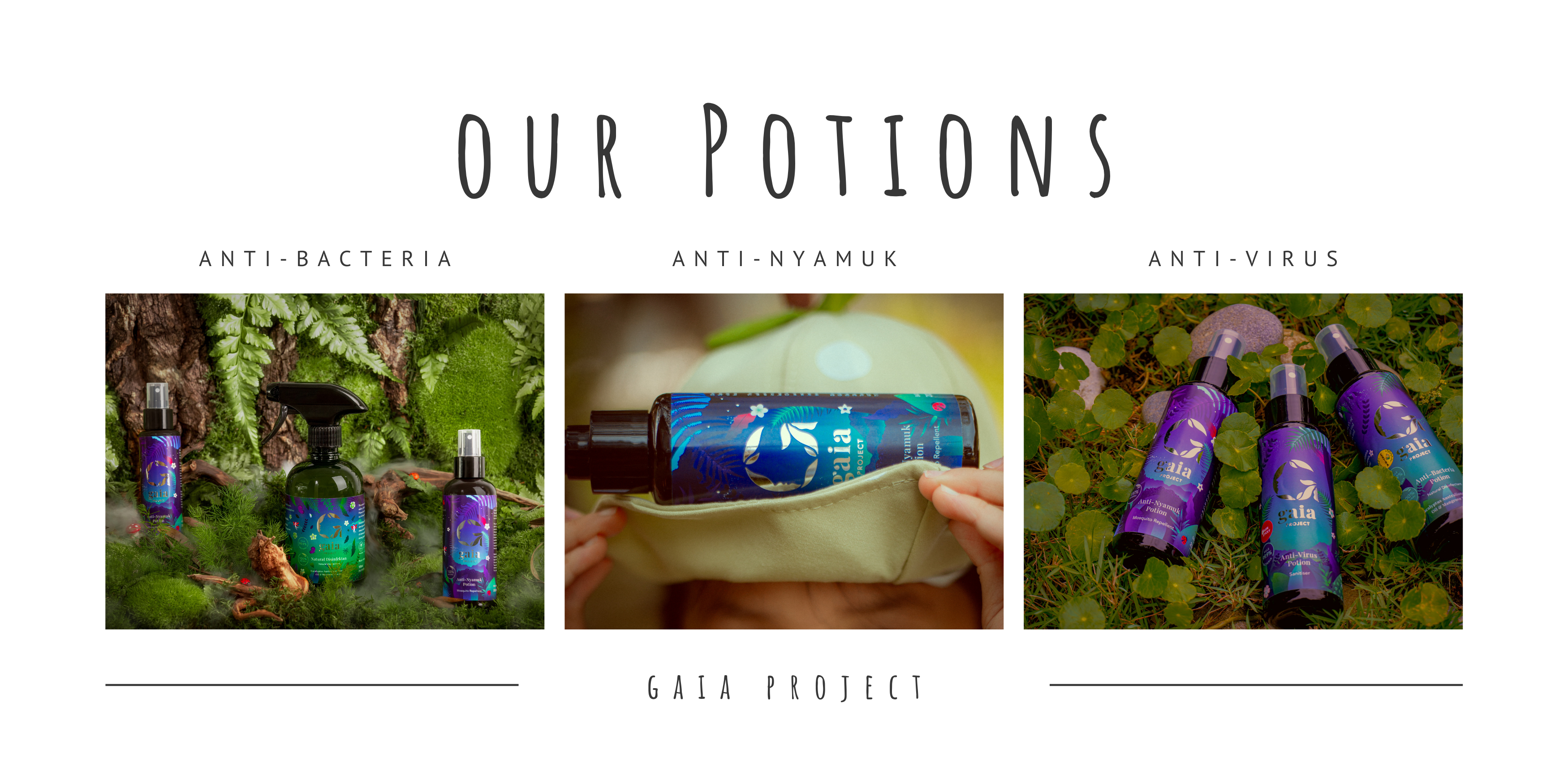 As our Anti-Nyamuk Potion allows us to stroll carefreely through the farm, we began to shift our focus to address other factors such as microbes and foul odours.
This propels us to develop more of our other signature potions.
A little magical molecule manipulation and consultation with Nature gave us our second potion which acts as a natural disinfectant to sanitise surfaces or foreign items brought into homes.
Our second product, the Anti-Bacteria Potion keeps away bacteria from all our precious family, home, groceries, and other items.
Now with the pandemic, we have launched our latest product, the Anti-Virus Potion which is based on the WHO Formulation, and tweaked our own little magic .